Headed down last weekend to compete in the S.L. Green Men's Open draw as part of the 2014 US Squash Nationals in Charlottesville, VA.
In many ways it felt similar to a junior tournament growing up - my dad and me packing up the bags and heading for a big event, with my dad saying to just have fun and me just hoping to fit in with some of the best guys in our little squash world in the States. This was as good as it gets for American squash- the winner of our division is recognized as the US National Champion.
I came away surprising myself by winning the plate in the event, with 2 wins coming after 2 losses- good for a top 14 finish.
Below are some photos from playing former UPenn #1 and world #48 Gilly Lane in a tough first round matchup.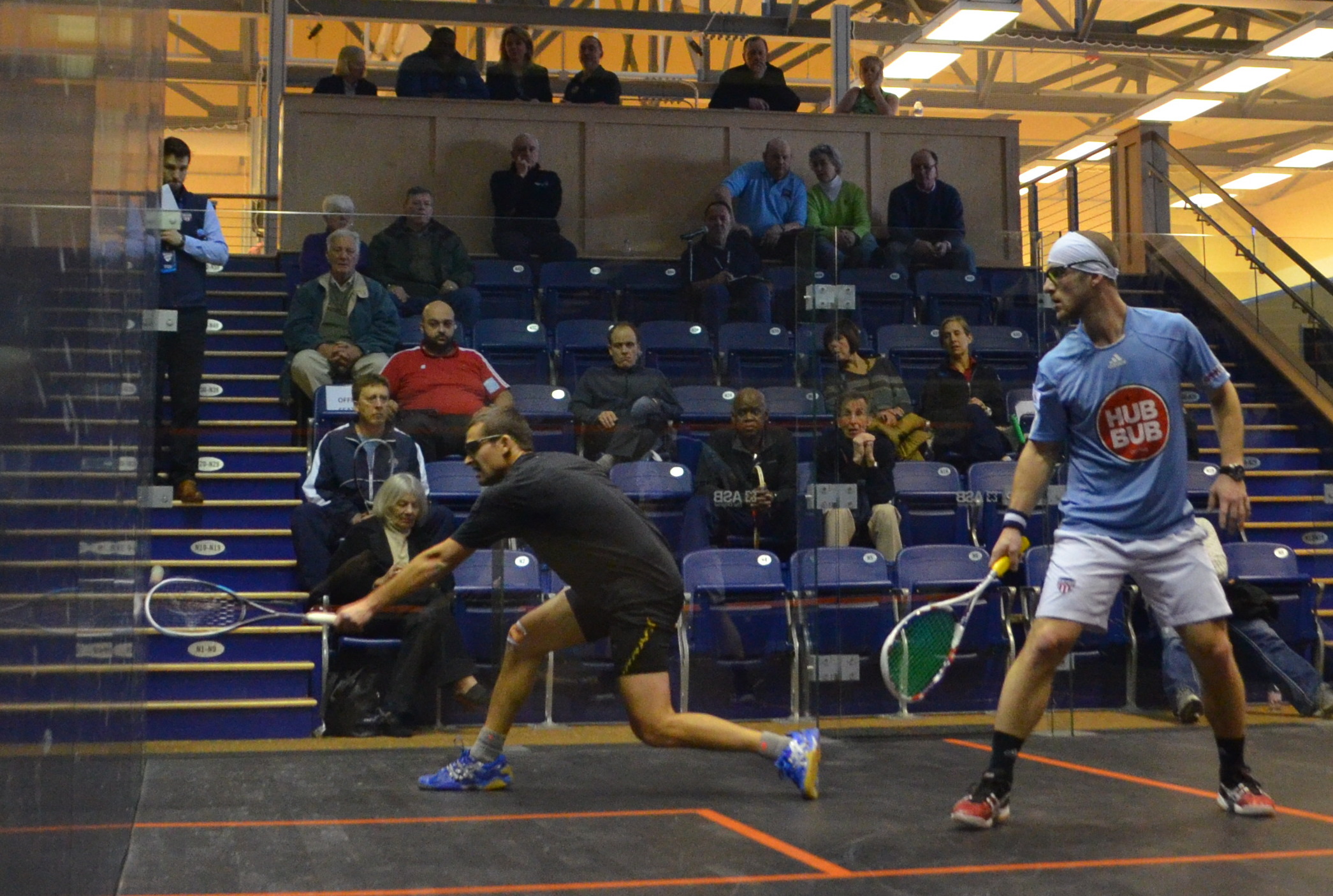 Photos from first round loss to UPenn alum and former world top-50, Gilly Lane